Who We Are
Alabama Arise is a statewide nonprofit, nonpartisan coalition of congregations, organizations and individuals united in their belief that people in poverty are suffering because of state policy decisions. Through Arise, groups and individuals join together to promote policies to improve the lives of Alabamians with low incomes. Arise provides a structure in which Alabamians can engage in public debates to promote the common good. Alabama Arise is a 501(c)(3) nonprofit organization, meaning donations are tax-deductible.
Through Arise, groups and individuals join together to promote state policies to improve the lives of Alabamians with low incomes.
Alabama Arise uses three kinds of activities to promote fairer public policies toward Alabamians with low incomes: Policy Analysis
The Arise policy team studies current state policies and legislative proposals and analyzes their impact on people living in or near poverty.
Statewide Organizing
Arise organizes members and people with low incomes to speak out on the development of public policies that affect their lives.
Citizen Advocacy
Arise works to equip its members for active participation in the democratic process, including legislative advocacy.
Arise is a statewide citizens' organization composed of faith and community groups that promotes state policies that improve the lives of low-income people.
Arise envisions an Alabama...
...where all people have resources and opportunities to reach their potential to live happy, productive lives, and each successive generation is ensured a secure and healthy future.
... where all government leaders are responsive, inclusive and justice-serving, and the people are engaged in the policy-making process.
... where all people live with concern for the common good and respect for the humanity of every person.
Agape – We strive to practice unconditional love, an understanding good will that suffers and works for life for all.
Social, economic and environmental justice – We seek fairness and a high quality of life for every person in the community.
Truth-telling – We speak the truth to those in power.
Universal access – We believe that every person deserves access to the resources necessary for functioning in society and achieving full potential.
The credibility of poor people – The insights of Alabamians with low incomes guide our understanding of poverty.
Structural change – We believe that the primary causes of poverty are systemic, not individual.
Participatory democracy – Well-informed members determine our agenda and shape public policy decisions.
High integrity – We will not compromise our values to win.
Mutual respect – We strive to be sensitive to the deeply held beliefs of member groups.
A fair, adequate, simple and transparent state tax system.
A restorative criminal justice system rather than a punitive system (including abolition of the death penalty).
A new state constitution that reflects our core values.
A state budget that provides adequate services (such as education, child care, health care and transportation) to ensure all Alabamians have the opportunity to reach their full potential.
Wages, benefits and policies that provide economic security for all working people in the state.
Safe, affordable, accessible and adequate housing for all Alabamians.
Adequate state budgets for education, health care, child care and other human services
Tax reform
Criminal justice reform, including repeal of the Habitual Felony Offender Act and changes to civil asset forfeiture policies
Voting rights
Payday and title lending reform
Death penalty reform
Universal broadband access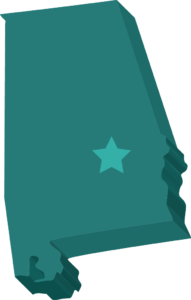 Want to know what's happening at the state house?
Read the Daily News Digest
Sign up for the Arise Daily News Digest to receive a daily roundup of news and opinions from across Alabama and across the country on issues important to Arise supporters.