Alabama Arise 2021 Annual Report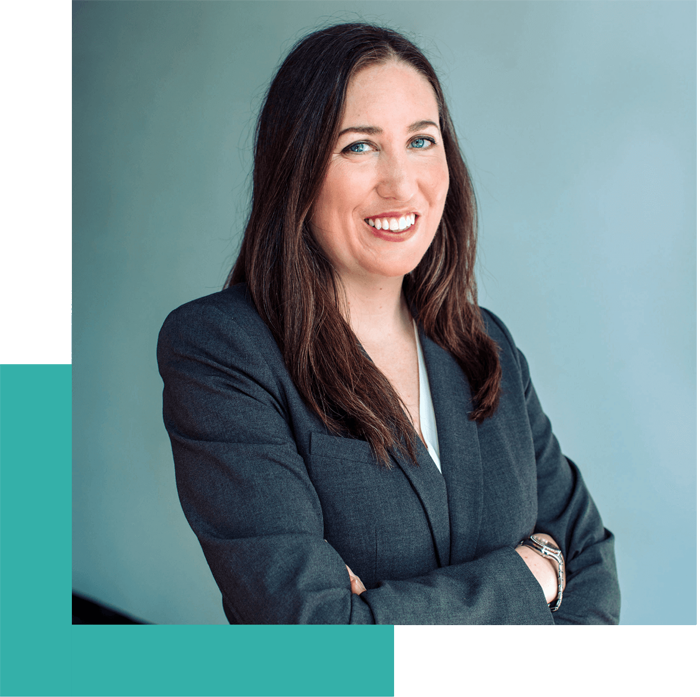 Dear Arise members,
2021 was an eventful year for all of us. From surviving the first wave of the COVID-19 pandemic, its aftermath and the first round of vaccines, to completing our first fully remote legislative session, to welcoming three new staff members to our team, effectively growing the power and capacity of our Medicaid expansion campaign, your support enabled us to step up and meet this moment. Together, we ensured that people suffering because of poverty got the help they needed to find relief with more resources and support, including cash assistance, food assistance, access to health care and COVID-19 relief.
With a new political administration in Washington, D.C., our opportunities to advance policies to improve the lives of everyday Alabamians are only increasing. Our time is now to lean in to positive and proactive campaigns across all of our priority issues.
Thank you for your continued support to make Alabama a better place!
With gratitude,
Robyn Hyden
Executive Director
Alabama Arise
At the State House, we continued our focus on the broad member-led agenda that you all select every year. These are highlights of three of our 2021 administrative advocacy projects to impact poverty and the safety net. From the work of our Hunger Free Alabama and Cover Alabama coalitions, the Alabama Community Health Partnership, and our State of Working Alabama report, you helped us drive a proactive agenda for change.
THE STATE OF WORKING ALABAMA
In February 2021, our State of Working Alabama report explored COVID-19's significant and negative impacts on the state's workforce. This report outlines recommendations for a state and federal policy agenda that repairs this damage by charting a path toward a more equitable economy marked by shared prosperity, and not by repeating policy mistakes of the past. This report was used as a launchpad for conversations with lawmakers and policymakers about the critical needs facing Alabama workers our ongoing priorities for COVID-19 relief spending.
With more than 100 organizational members, the Cover Alabama Coalition gained crucial momentum in 2021 to push for all Alabamians to have access to affordable health care. Bringing in grassroots and grasstops organizational partners, we drove a proactive message statewide about the urgency of expanding Medicaid, and our work paid off. Our polling during this last year showed that the majority of Alabamians across the political spectrum now support Medicaid expansion, increasing the pressure for more concrete action from our lawmakers.
HUNGER FREE ALABAMA COALITION
In the face of urgent, critical hunger needs, our hunger policy advocate and partners were able to support Alabama's efforts to become one of the first states in the country to adopt and implement a Pandemic EBT (P-EBT) plan. This meant families with children who could no longer rely on free school meals received money to buy food at home. We also led advocacy and outreach efforts to share information about school feeding programs and P-EBT with community members, including Spanish-speaking constituents. And we continue our proactive work to expand school feeding programs - we have newly enrolled 15,000 children in free and reduced-price lunch programs - while also protecting SNAP from legislative attacks.
ALABAMA COMMUNITY HEALTH PARTNERSHIP
In 2019, in partnership with the Bay Area Women Coalition, Arise engaged more than 100 Mobile-area community members and their families in a pilot project to create a community-driven solution to hunger and food insecurity. With partners including the American Heart Association, we were able to launch a community-proposed "produce prescription" project to begin to address these critical issues, while targeting Medicaid as a key partner. We continue to organize and advocate with community members following this same model, while urging Medicaid to fund more community-driven projects to increase healthy food access and resources.
25
News releases, advisories and op-eds
65
Educational publications, including blog posts, fact sheets, newsletters, reports and videos

86
Arise staff presentations

114
Partner organizations in the Cover Alabama Coalition

14,100
Calls and emails to policymakers

1,648
Arise member groups and individual members
4,686
People heard about Arise's work via staff presentations

13,088
Subscribers to Arise's email list

13,370
Social media followers

Fiscal year ended 06/30/2021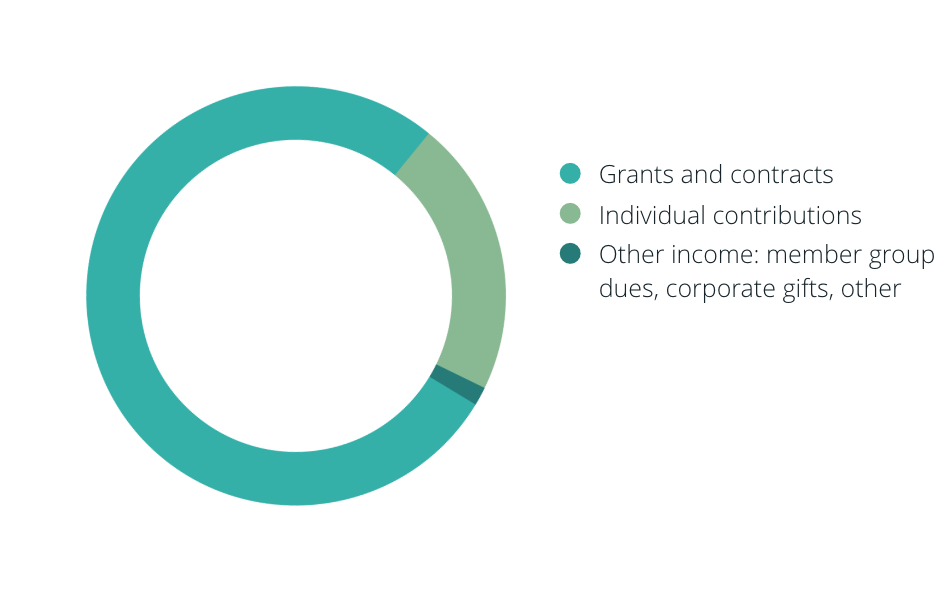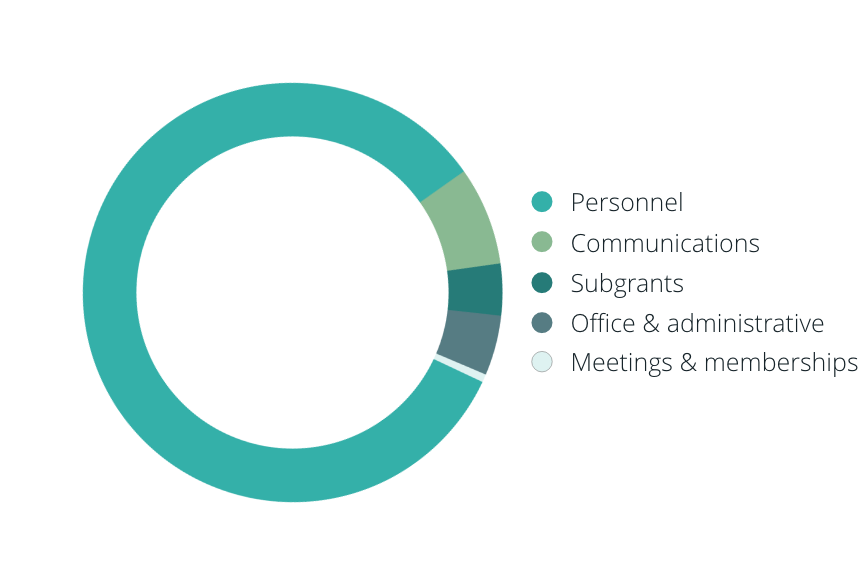 *Most member groups contribute to our sister organization, Alabama Arise Action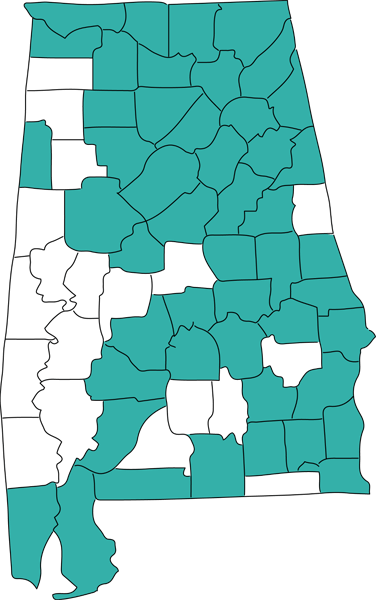 We couldn't have done it without you!
In 2021, we had members from 48 out of 67 counties across Alabama.
The Alabama Civil Justice Foundation
Bernard & Anne Spitzer Charitable Trust
The Community Foundation of Greater Birmingham
Dotts Family Fund
The Ford Foundation
The Gratitude Foundation
Marguerite Casey Foundation
Mary Reynolds Babcock Foundation
Mazon: A Jewish Response to Hunger
Mike & Gillian Goodrich Foundation
New Venture Fund
Pointer Family Foundation
Rx Foundation
Strain Foundation
Voices for Healthy Kids
Women's Foundation of Alabama
Center on Budget and Policy Priorities
Center for Law and Social Policy (CLASP)
Community Catalyst, Inc.
EARN in the South
Economic Policy Institute
Institute for Policy Studies
Kay Sasser Jacoby Designs
Manatt, Phelps & Phillips, LLP
Pacino Hufford Charitable Giving Program
Share Our Strength's No Kid Hungry Campaign
Southern Economic Advancement Project (SEAP)
Kimble Forrister Legacy Fund
Anna Blair
Joe & Patricia Crowley
Lida Hill
Bob Loshuertos
AARP Alabama
AAUW of Alabama
AAUW, Birmingham
AAUW, Huntsville
AAUW, Montevallo
AAUW, Shoals
AAUW, Talladega
AIDS Alabama
Adelante Alabama Worker Center
Alabama Association of County Directors of Human Resources
Alabama Citizens United for Rehabilitation of Errants (CURE)
Alabama Coalition Against Domestic Violence
Alabama Coalition for Immigrant Justice
Alabama Council on Human Relations
Alabama Education Retirees Association
Alabama Faith Council
Alabama Institute for Social Justice
Alabama Post-Conviction Relief Project, Inc.
Alabama Rivers Alliance
Alabama Rural Ministry
Alabama Solutions, A Grassroots Movement
Alabama State Conference of NAACP
Alabama Sustainable Agriculture Network
All Nations Church of God, Montgomery
All Saints Episcopal Church, Mobile
Amalgamated Transit Union Local 770
American Heart Association
Ascension Health System Alabama Advocacy Program
Auburn First Baptist Church
Auburn Ministerial Association
Auburn United Methodist Church
Baptist Church of the Covenant, Birmingham
Bay Area Women Coalition
Beloved Community Church, Birmingham
Benedictine Sisters, Cullman Sacred Heart Monastery, Peace and Justice Committee
Birmingham Friends Meeting
Birmingham-Southern College Student Chapter of Arise
Cahaba Medical Care Foundation
Canterbury Episcopal Chapel, Tuscaloosa
Canterbury United Methodist Church, Church and Society Team
Central Alabama Labor Federation AFL-CIO
Christian Church (Disciples of Christ) in Alabama/Northwest Florida
Church Women United, Birmingham
Church Women United, Mobile
Church Women United, Montgomery
Church of the Reconciler, Birmingham
Community Affairs Committee
Community Church Without Walls
Community Enabler Developer
Community Food Bank Of Central Alabama
Dauphin Way United Methodist Church, Mobile
Disability Rights and Resources, Birmingham
East Lake United Methodist Church, Birmingham
Edgewood Presbyterian Church, Birmingham
Edmundite Southern Missions, Selma
Environmental Defense Alliance
Episcopal Diocese of Alabama
Episcopal Diocese of the Central Gulf Coast
Etowah Visitation Project
Fairhope Friends Meeting
Fairhope Unitarian Fellowship
First Christian Church, Montgomery
First Congregational United Church of Christ, Birmingham
First Presbyterian Church, Auburn
First Presbyterian Church, Birmingham
First Presbyterian Church, Jacksonville
First Presbyterian Church, Tuscaloosa
First United Methodist Church Mission Work, Montgomery First United Methodist Church, Anniston
First United Methodist Church, Birmingham
First United Methodist Church, Pell City
Food Bank of North Alabama
Forest Lake United Methodist Church, Tuscaloosa GASP Grace Episcopal Church, Birmingham
Grace Presbyterian Church, Tuscaloosa
Greater Birmingham Ministries
Greater Birmingham Ministries Economic Justice/Systems Change
Guadalupan Multicultural Services La Casita
Highlands United Methodist Church, Birmingham
Hispanic Interest Coalition of Alabama
Holy Rosary Catholic Church, Birmingham
Holy Spirit Catholic Church, Huntsville
Humanists of North Alabama
Immanuel Presbyterian Church, Montgomery
Impact America
Independent Living Center of Mobile
Independent Presbyterian Church, Birmingham
Interfaith Mission Service, Huntsville
Interfaith Montgomery
Jackson District Women Home & Overseas Missionary Society
Jesuit Social Research Institute, Loyola University New Orleans
Latham United Methodist Church, Huntsville
League Of Women Voters of Alabama
League of Women Voters, Montgomery
Legal Services Alabama
Low Income Housing Coalition of Alabama (LIHCA)
Mary's House Catholic Worker, Birmingham
Medical Advocacy & Outreach
Mercy Life of Alabama
Mission Possible Community Services, Inc.
Monte Sano United Methodist Church, Church & Society
Montevallo Progressive Alliance
Montgomery Transportation Coalition
National Association of Social Workers, Alabama Chapter
North Alabama Peace Network
North Alabama Presbytery
One Roof, Birmingham
Open Table United Church of Christ, Mobile
Our Lady of the Valley Catholic Church, Birmingham
People First of Alabama
Prince of Peace Catholic Church, Birmingham
Progressive Women of Northeast Alabama
Project Hope to Abolish the Death Penalty Resurrection Catholic Church, Montgomery Revelation Baptist Church, Mobile
S.W.E.E.T Alabama
Sisters of Mercy of Alabama
South Highland Presbyterian Church, Birmingham
Southern Poverty Law Center
St. Andrew's Episcopal Church, Birmingham
St. Bartholomew's Episcopal Church, Florence
St. Dominic Parish, Mobile
St. Francis of Assisi Episcopal Church, Indian Springs
St. John's Episcopal Church, Decatur
St. Luke's Episcopal Church, Jacksonville
St. Mark's Episcopal Church Outreach, Birmingham
St. Matthew's-in-the-Pines Episcopal Church, Seale
St. Paul United Methodist Church, Birmingham
St. Stephen's Episcopal Church, Birmingham
Thrive Alabama
Transit Citizens Advisory Board
Trinity United Methodist Church, Birmingham
Trinity United Methodist Church, Huntsville
Tuscaloosa Citizens Against Predatory Practices (T-CAPP) Unitarian-Universalist Church, Birmingham
Unitarian-Universalist Church, Huntsville
Unitarian-Universalist Fellowship, Auburn
Unitarian-Universalist Fellowship, Mobile
Unitarian-Universalist Fellowship, Montgomery
Unitarian-Universalist Fellowship, Tuscaloosa
United Methodist Church, Alabama West Florida Board of Church & Society
United Methodist Church, North Alabama Justice and Advocacy Committee
United Methodist Inner City Mission, Mobile
United Methodist Women, Alabama-West Florida Conference
United Methodist Women, North Alabama Conference
University of Montevallo Behavioral & Social Sciences Department
Valley Christian Church, Birmingham
Volunteers of America Southeast, Inc.
YWCA of Central Alabama
Kathy Vincent, President
Retired, Alabama Department of Public Health Montgomery, Alabama
Shakita Brooks Jones, Vice President
Executive Director, Central Alabama AIDS Resource & Advocacy Center
Wetumpka, Alabama
Gary Moore, Treasurer
Retired U.S. Attorney, U.S. Department of Justice Fairhope, Alabama
Rev. Carolyn Foster, Secretary
Faith in Community Coordinator,
Greater Birmingham Ministries
Birmingham, Alabama
Ana Delia Espino
Executive Director, Alabama Coalition for Immigrant Justice
Baileyton, Alabama
Susan Ellis
Executive Director,
People First of Alabama
Vestavia Hills, Alabama
Rev. Clyde Jones
Associate Minister, Macedonia Missionary Baptist Church
Daphne, Alabama
Benga Harrison
Executive Director,
United Way Hands On
Birmingham, Alabama
Kenneth Tyrone King
Community Volunteer
Church of the Reconciler
Birmingham, Alabama
Roger McCullough
Retired CEO, Cooper Green Mercy Hospital
Birmingham, Alabama
Vera Moore
Women As Strength Program
Birmingham, Alabama
Audrey Noel
Community Enabler Developer
Anniston, Alabama
Benard Simelton
President, Alabama State
Conference of the NAACP
Athens, Alabama
Hon. James Scott Sledge
Retired Federal Judge
Community Volunteer
Gadsden, Alabama
Dr. Carole Zugazaga
Chair, Auburn University Department of Anthropology, Sociology and Social Work
Auburn, Alabama
Robyn Hyden, Executive Director
Jim Carnes, Policy Director
Presdelane Harris, Organizing Director
Amber Haywood, Development Director
Chris Sanders, Communications Director
Jane Adams, Cover Alabama Campaign Director
Brenda Boman, Development Associate
Celida Soto Garcia, Hunger Policy Advocate
Carol Gundlach, Senior Policy Analyst
Stan Johnson, Organizer for North Alabama
Mike Nicholson, Southeast Alabama Organizer
Matt Okarmus, Communications Associate
Whit Sides, Story Collection Coordinator
Juliette Singleton, Office Assistant
Debbie Smith, Organizer for North Alabama
David Stout, Legislative Affairs Coordinator
Dev Wakeley, Policy Analyst
Whitney Washington, Communications Associate
Your membership, advocacy and support for Alabama Arise helped to advance progress toward a better Alabama, increasing dignity, equity and justice for all. All of us at Alabama Arise are grateful for your continued partnership and support.