As the Alabama Legislature approaches the 2021 regular session's final days, both state budgets are halfway to passage. The Education Trust Fund (ETF) budget has passed in the Senate and is in the House's education budget committee. The General Fund (GF) budget, which funds all non-education services, has cleared the House and awaits Senate committee approval. Despite the COVID-19 recession, both budgets eked out small increases – 3% in the GF and 6% in the ETF. This will allow pay raises for teachers and state employees. It also will fund one-time additional 2022 teacher units and a new salary matrix for certified math and science teachers.
While budgets progressed, the Senate divided over whether to pass a gambling bill that would increase revenue for one or both. After Sen. Del Marsh's lottery and gaming bill failed March 9, Sens. Garlan Gudger, R-Cullman, and Jim McClendon, R-Springville, introduced lottery bills. Meanwhile, Marsh, R-Anniston, introduced both a new lottery and a new gaming bill.
The Senate may consider some combination of these measures later this session. If approved by legislators and voters, expansion of gambling could increase state revenues anywhere from $118 million to $550 million. (Arise takes no position for or against gambling legislation.)
Health care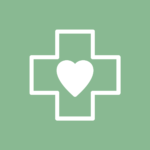 A big change on the health care front this year is the prominent role of Medicaid expansion in legislative discussions, both on and off the chamber floors. Gov. Kay Ivey can propose expansion through administrative steps, but lawmakers still control the purse strings. So legislative advocacy is essential!
As the pandemic highlights the need for rigorous health data, Alabama had been one of only two states lacking a statewide hospital discharge database. Now we'll be shedding that dubious distinction with the enactment of HB 210 by Rep. Paul Lee, R-Dothan, a bill that Arise supported.
The Alabama Department of Public Health (ADPH) has been the target of several proposals to increase political control over the agency's leadership and decision-making. McClendon's SB 240, for example, would abolish the State Board of Health, the medical body that appoints the state health officer, and make ADPH's director a gubernatorial appointment. Other bills would limit state and county health officials' authority to declare health emergencies. One such measure, SB 97 by Sen. Tom Whatley, R-Auburn, passed the Senate in early April.
Criminal justice reform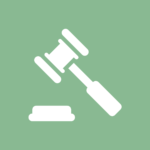 Several criminal justice improvements have moved forward this year. These include partial reform of sentencing under the Habitual Felony Offender Act (HFOA) and expanded alternatives to imprisonment. Bigger reforms like HFOA repeal and abolition of driver's license suspension have been slowed due to opposition, though. That inaction has persisted even in the face of a U.S. Department of Justice lawsuit over unconstitutional prison conditions.
Voting rights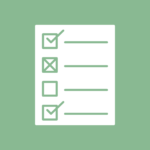 Efforts to protect and expand voting rights continue to face an uphill battle. Bills prohibiting curbside voting have advanced, despite the practice's success in Mississippi and other states. Meanwhile, a bill allowing no-cause absentee voting stalled, as did measures on early voting and same-day voter registration. Legislation improving voting rights restoration did advance, but only after removal of a provision that would have ended a de facto poll tax: the requirement for people with convictions to pay all fines and fees before regaining voting rights.