Alabama Arise will again hold its annual meeting online. Join us on Zoom on Saturday, Sept. 25, 2021, from 9:30 a.m. to noon. Attendance is free. Click here to register and confirm your spot today.
During the meeting, members will vote on our 2022 budget, elect our board of directors and hear presentations on proposed legislative priorities. And after the meeting, all eligible members will get an opportunity to vote to select our 2022 issue priorities.
This meeting is formatted as a Zoom webinar, so only featured speakers or presenters will appear on camera. But you will have an opportunity to submit questions during the meeting. Closed captioning will be available.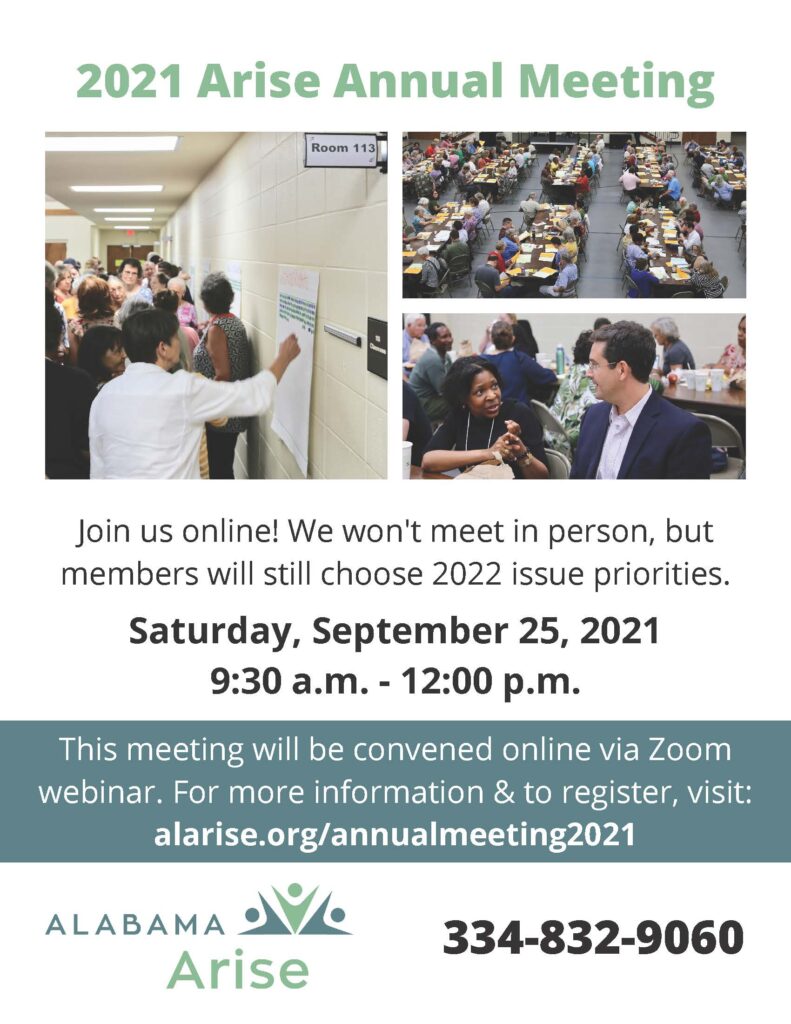 Click here to register for Arise's online 2021 annual meeting today. Here are a few tips to help you prepare:
If you're unable to attend the meeting live, we will make a recording available later for review.
If you need help downloading or installing Zoom, click here for more information.
Please save this information on your calendar to ensure you don't miss this opportunity to weigh in on Arise's direction and priorities.
If you have any questions, email us at info@alarise.org or call 334-832-9060. We look forward to being with you virtually as Arise members choose the path forward to build a better Alabama for all!