Sen. Andrew Jones, R-Centre, filed legislation Thursday to reduce Alabama's state sales tax on groceries. Jones' SB 257 is co-sponsored by all 35 state senators. Alabama Arise executive director Robyn Hyden released the following statement Friday in response:
"Alabama Arise is thrilled to see widespread, bipartisan support from every senator for reducing the state sales tax on groceries. We support Sen. Andrew Jones' legislation and appreciate the leadership that he and Rep. Penni McClammy have shown on this issue. It's time for lawmakers to seize this opportunity to untax groceries and improve life for every Alabamian.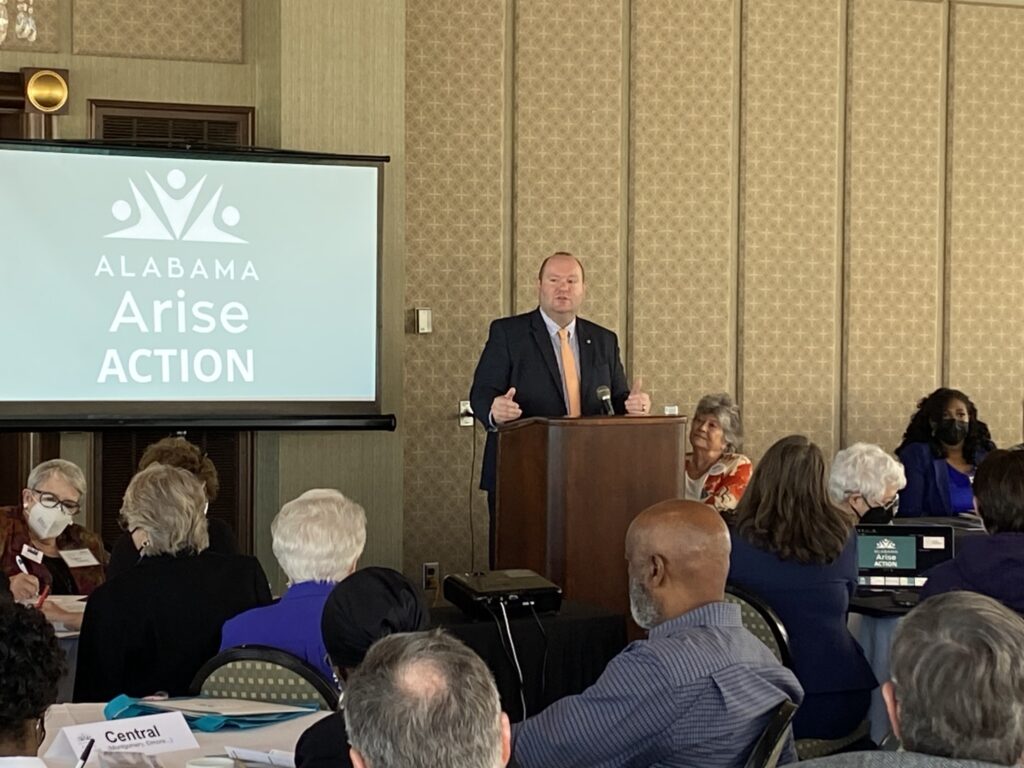 "Reducing and ultimately eliminating the state grocery tax would make it easier for families to make ends meet. It would remove Alabama from the shameful list of three states with no tax break on groceries. It also would be an important step toward righting the wrongs of our state's upside-down tax system.
"Alabamians with low and moderate incomes pay a higher share of their incomes in state and local taxes than the wealthiest households, and high sales taxes – particularly on food – are a major reason why. Quite simply, there are better ways for Alabama to raise revenue than taxing a necessity of life.
"It will be important, however, to ensure any grocery tax cut doesn't harm our children's education in the long term. The state grocery tax brings in more than $600 million a year for the Education Trust Fund. That's about 7% of this year's total ETF budget, making it a significant funding source for public schools.
"Revenues are likely strong enough for now to reduce the state grocery tax without causing severe harm to education funding. But history tells us that good economic times won't last forever. Lawmakers should use the coming months to identify and agree to a lasting solution to replace the state grocery tax.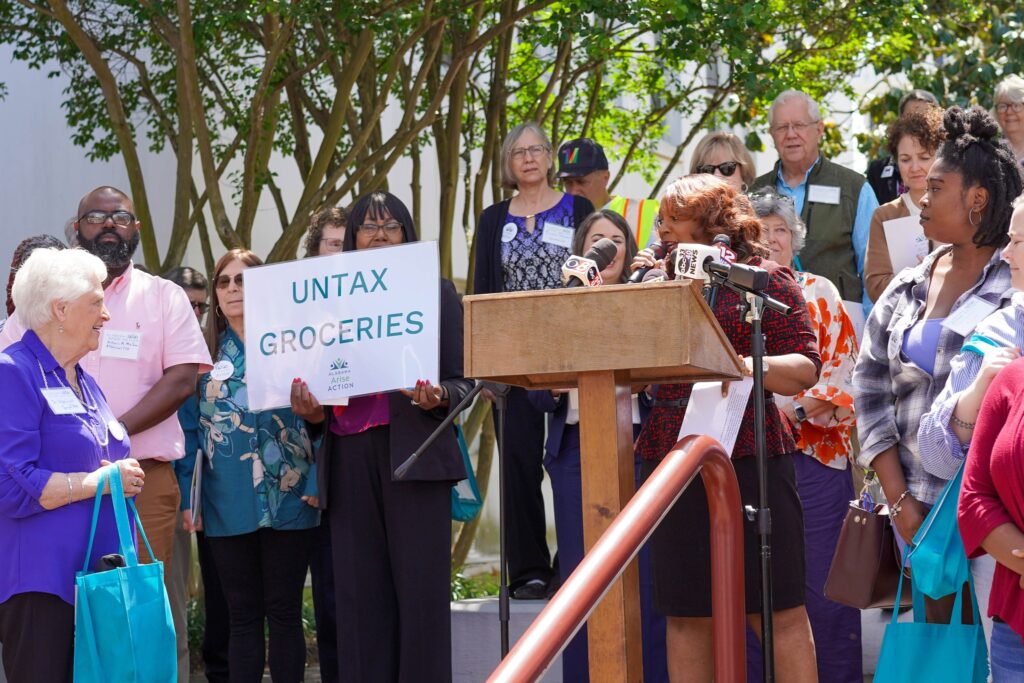 "Arise is open to numerous ideas for replacement revenue. We continue to support Sen. Merika Coleman's proposal to untax groceries and end the state income tax deduction for federal income tax payments. Alabama is the only state to allow this full deduction, which overwhelmingly benefits wealthy households. Closing this skewed loophole would protect funding for public schools and ensure Alabama can afford to end the state sales tax on groceries forever.
"Alabama Arise members have advocated for decades to end the state grocery tax, and the people of Alabama strongly support this effort. The time for excuses and delays is over. It's time for our lawmakers to untax groceries."