To strengthen the common good: Six principles for allocating Alabama's ARPA funding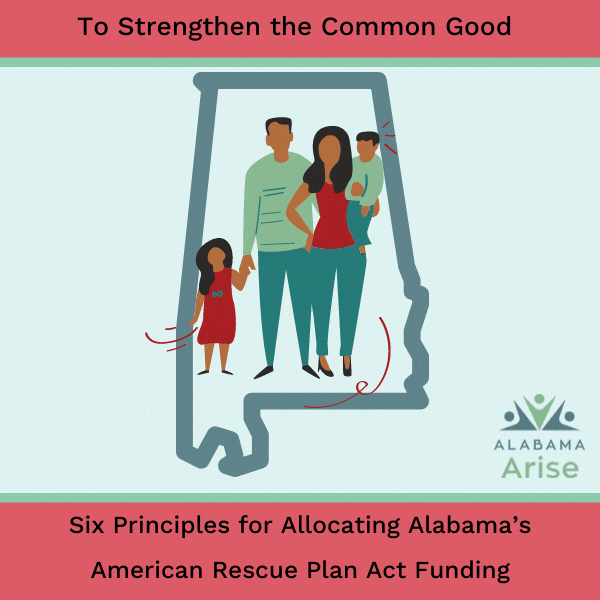 The COVID-19 crisis has created enormous new challenges for Alabama, while shining a harsh light on long-neglected ones. To strengthen and expedite recovery, the American Rescue Plan Act (ARPA), passed by Congress in March 2021, is pumping $4 billion into Alabama's economy over the next three years. New funding at this scale can be transformative for our state, but only if we take a transformative approach to how we spend it.
2022 Update:
ARPA funding presents a unique opportunity for Alabama in 2022. For the first time in many years, Alabama has more than enough revenue to maintain its bare-bones public services. That means instead of scrambling to avoid cuts, the legislative focus can be on strengthening investments in our state's future.
In a January blog post, we detailed six ways Alabama should use ARPA funds to build a better, more inclusive future. Read more here.
Later in January, Arise executive director Robyn Hyden testified about our top ARPA priorities to members of the House and Senate's General Fund budget committees. She recommended investments in public health, affordable housing, public transportation and technology improvements. Read her full testimony here.
Special Sessions:
The Legislature allocated $480 million of ARPA funding to prison construction and health care during two special sessions in 2021. Lawmakers allocated another $772 million of ARPA money during another special session in January 2022. That money will fund a range of services, including hospitals, nursing homes, broadband expansion, and water and sewer improvements.
Lawmakers may return this summer or fall for yet another special session to allocate Alabama's remaining $1 billion of ARPA funds. Arise will keep up the drumbeat for Alabama to use that money to fuel lasting change across our state.
ARPA 101:
In a June blog post titled "ARPA 101: How the American Rescue Plan Act can build a more equitable Alabama," Policy and Advocacy Director Rebecca Howard details what has happened so far with ARPA funds and how remaining funds can be used on initiatives such as affordable housing, public transportation and food security.
Groups urge Ivey to drive transformative change with COVID-19 relief funds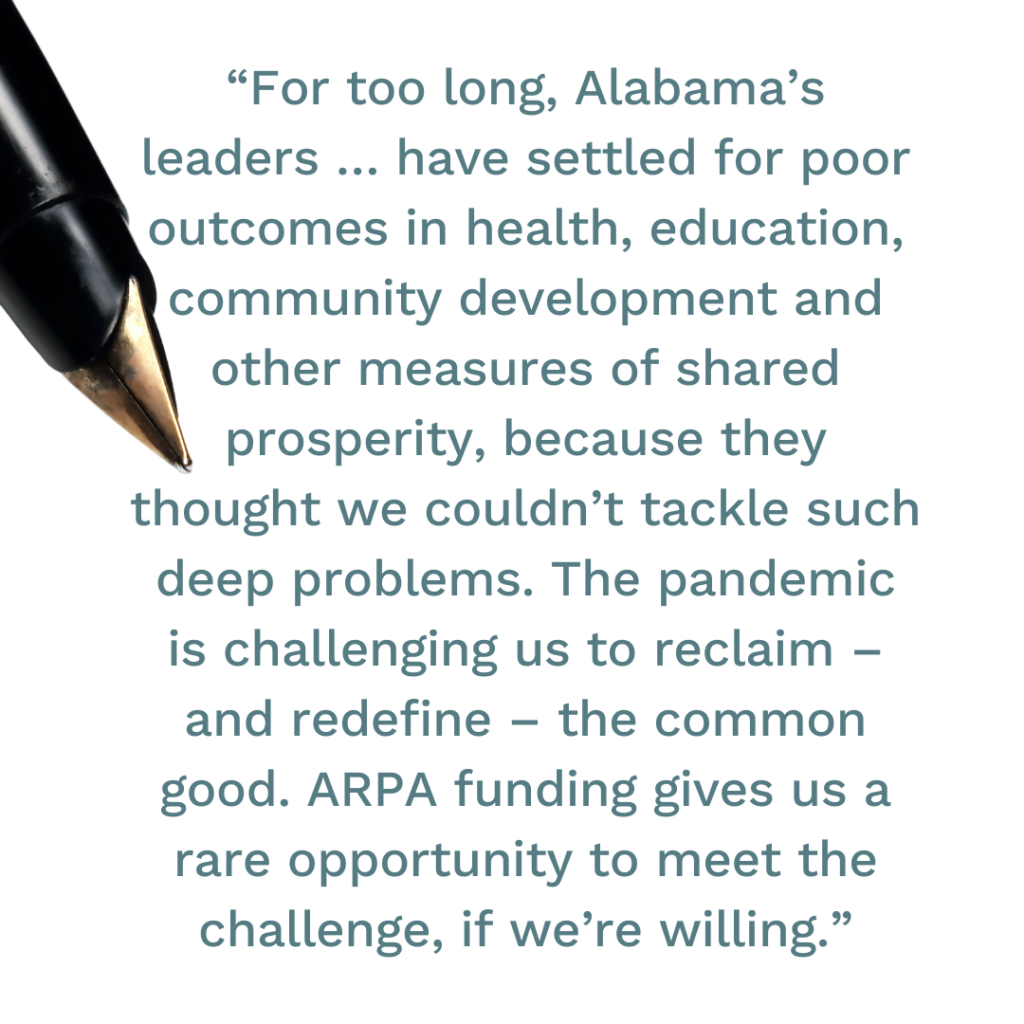 Alabama should build a more equitable and inclusive future by using federal COVID-19 relief money for transformational investments in public health and economic opportunity, according to a letter that 42 churches and organizations across the state sent to Gov. Kay Ivey in July 2021. Alabama Arise is among the groups that co-signed the letter. Read our news release here.
Poll shows Alabamians support transformative uses of ARPA funds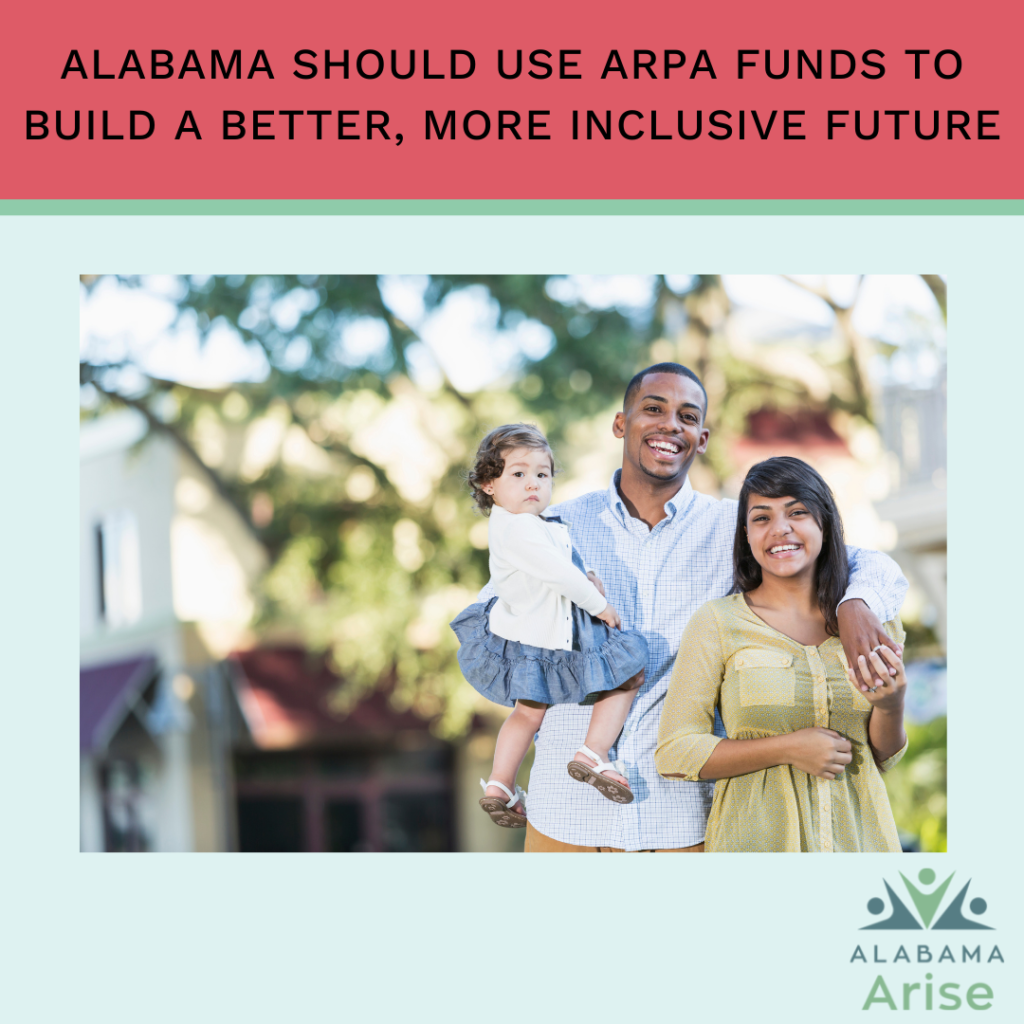 Alabama's likely voters overwhelmingly support using federal COVID-19 relief funds to increase funding for mental health and rural hospitals, according to an Alabama Arise poll released in January 2022. Sizable majorities also approved of other potential uses of ARPA money to improve living conditions for children and families. Those proposals include expanding child care, establishing a state child tax credit and investing in affordable housing and public transportation. Read the full poll results here.
The State of Working Alabama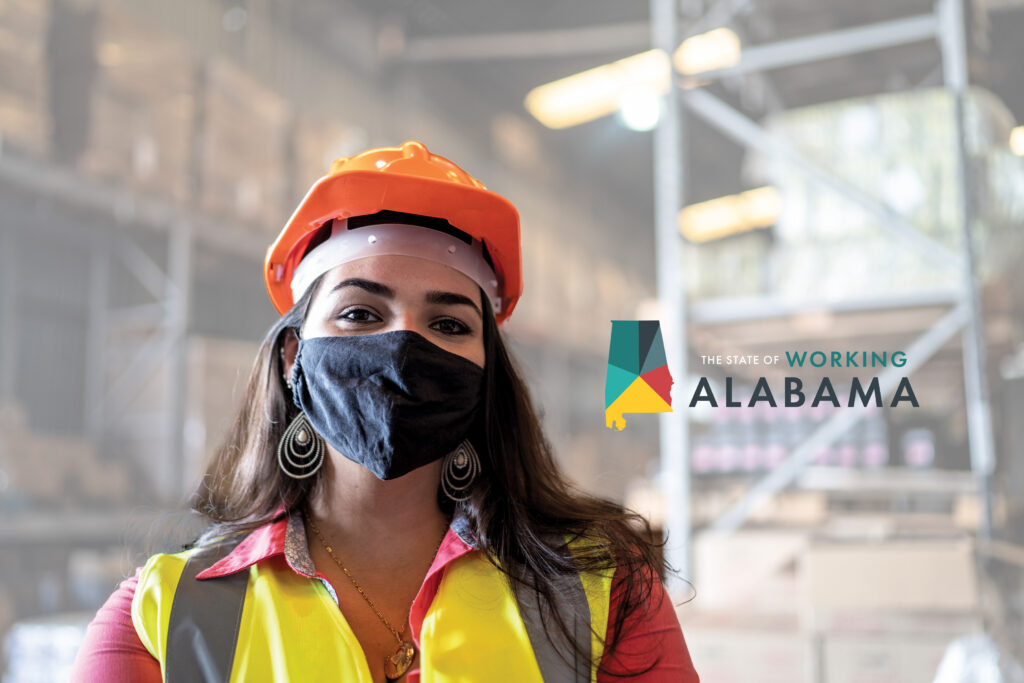 In The State of Working Alabama 2021, Alabama Arise explores COVID-19's significant and negative impacts on the state's workforce. We also look ahead to outline a state and federal policy agenda for repairing the damage – not by repeating the policy mistakes of the past, but by charting a new path toward a more equitable economy marked by broadly shared prosperity.
Tell us about the priorities in your community!
Additional ARPA resources