MEDICAID COVERAGE GAP
What you need to know …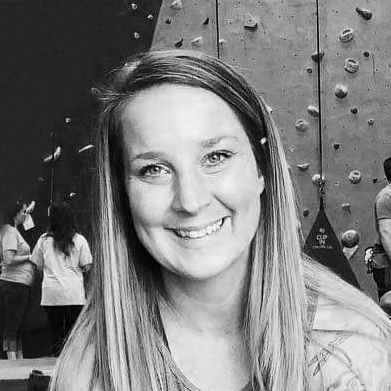 More than 220,000 Alabamians are caught in the state's health coverage gap, earning too much to qualify for Medicaid and too little to afford private insurance.
Another 120,000 Alabamians are stretching to pay for coverage they can't afford.
Tens of thousands of Alabamians in the coverage gap are between jobs or are working in essential, low-paying fields like child care, construction and food service.
13,000 Alabama veterans and adult family members have no military insurance and can't afford private plans.
Nearly 65,000 rural Alabamians are caught in the coverage gap.
Eight rural Alabama hospitals have closed since 2011.
88% of the state's rural hospitals operate at a loss.
Alabama's 'bare bones' Medicaid leaves out more than 340,000 people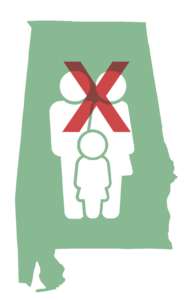 As we've seen, Alabama Medicaid serves mostly children and people with special health care needs. Only Texas makes it harder for working-age adults without a disability to get Medicaid. First, you have to be a parent of a dependent child. Second, you can't earn more than 18% of the federal poverty level.
Because of our state's stringent limits, about 223,000 Alabamians are caught in the coverage gap. Working low-wage jobs that often don't offer health insurance, they earn too much to qualify for Medicaid and too little to afford private insurance. Some are caught because they're family caregivers, students, waiting for a disability determination, or working part-time. About 120,000 more are stretching to pay for coverage they can't afford.
Alabama's working families need health security
They're the folks who keep things going — the people who serve our food at restaurants, bag our groceries, patch our roofs and repair our cars. They work hard at economically essential jobs that pay low wages. Yet many of these Alabamians have no affordable health coverage option. As a result, they often struggle to work while dealing with health problems that sap their productivity, add stress to their households and worsen without timely care.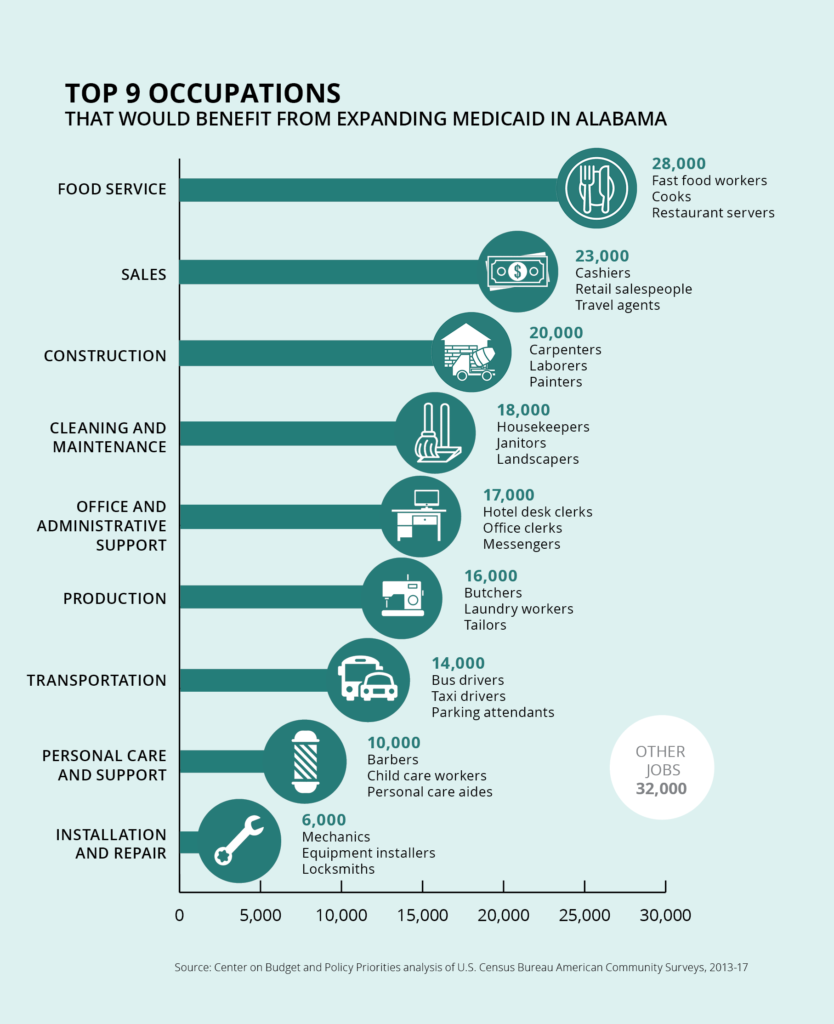 IN FOCUS
Working Alabamians in the gap
They earn too much to qualify for Medicaid, and they can't afford employer-based coverage or private insurance. Medicaid expansion would make life better for Alabama's low-wage workers and strengthen our state's workforce.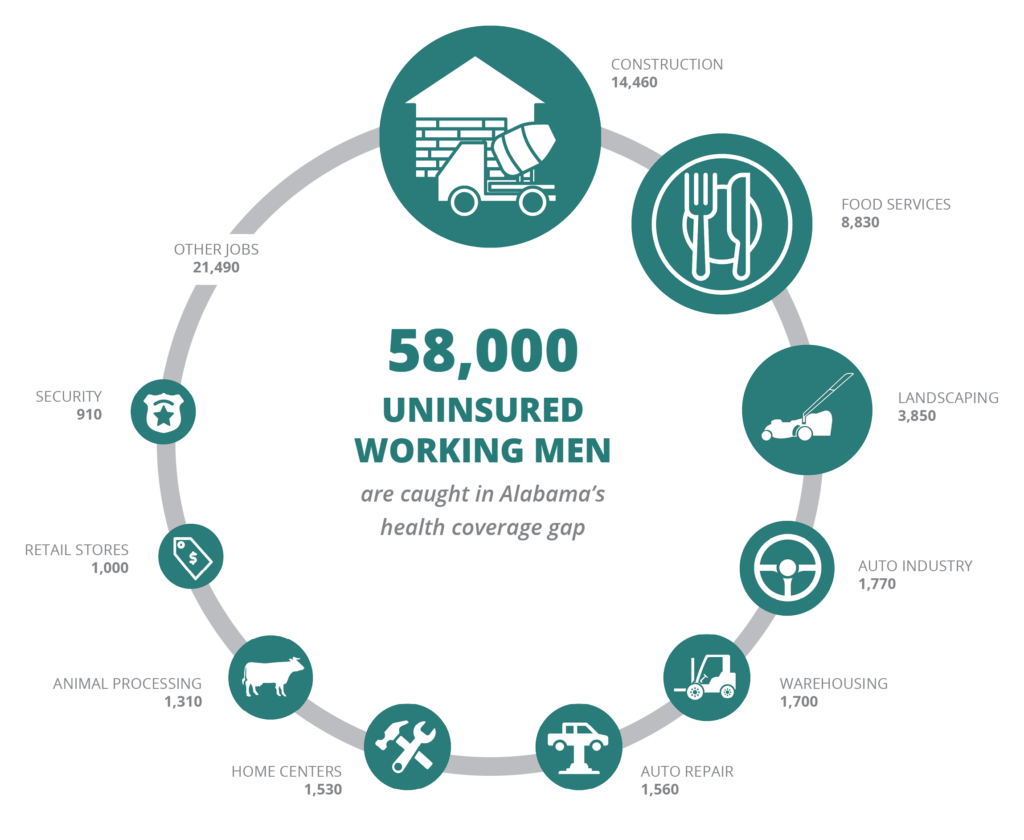 Alabamians who aren't formally employed need coverage, too
While it's helpful to highlight the workers in the coverage gap, it's equally important not to overlook people who don't hold formal jobs. There are many reasons people in the coverage gap may not be working a regular job. Health coverage is a work support that helps people gain and maintain employment.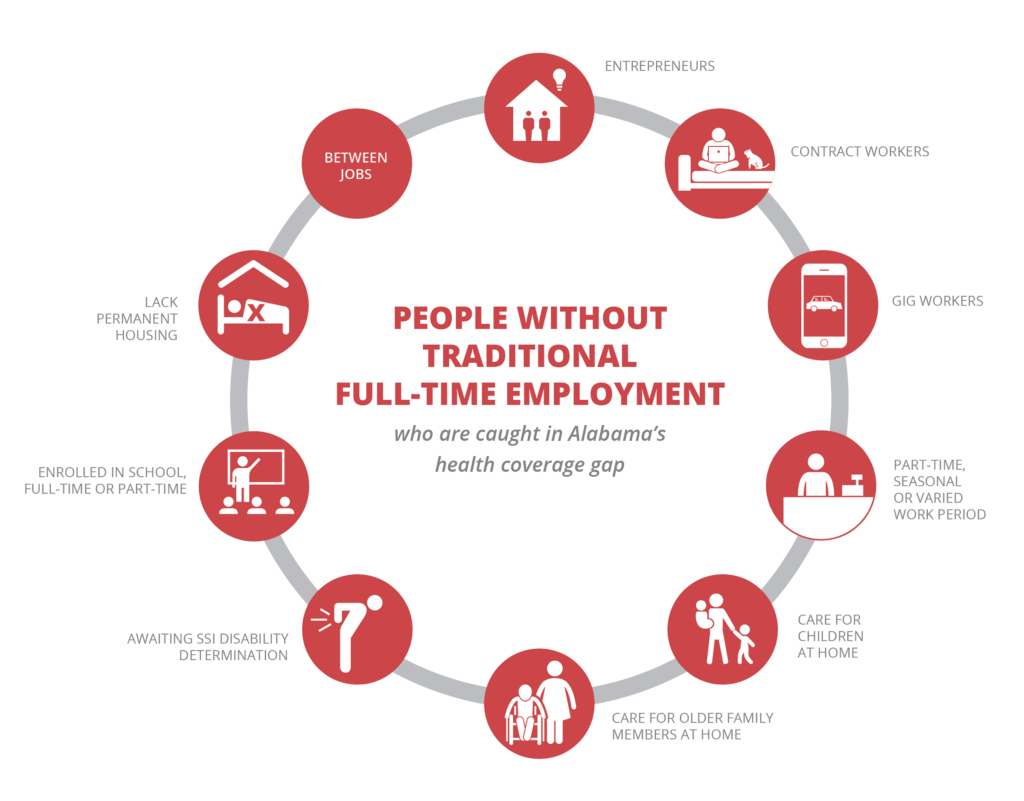 ---
SPOTLIGHT
Meet Kenneth Tyrone King
Kenneth Tyrone King is an "underemployed" resident of Birmingham, where he lives with his wife and daughter. He chooses the term "underemployed" carefully, as a testament to the difficulty of finding and keeping work in the face of chronic health challenges, including an irregular heartbeat. Volunteer work and community advocacy, including service on the Alabama Arise board, give him a sense of connection and purpose, but they don't pay the bills.
"Most of the jobs I have are temporary," he says. "And if they do sustain longer-term, they sometimes just end."
Kenneth isn't able to obtain health insurance because the work he can get doesn't provide it. And he can't afford coverage through the Marketplace.
"I'm thinking about longevity in life and being here for my daughter and my wife," Kenneth says. "Hopefully, if I can get employment that would have health benefits, that would offset my concerns about my health overall."
---
IN FOCUS
Veterans in the health coverage gap
It's a common misconception that people who serve in the U.S. military automatically receive lifetime eligibility for health coverage and other benefits. In reality, veterans' health benefits depend on their length of service, military classification, type of discharge and other factors. Treatment for service-connected conditions has no time-of-service requirement, but other health benefits do.
Active-duty service members and their families receive health coverage through the Department of Veterans Affairs (VA). Most also receive "bridge" health insurance coverage in the 180 days before and after their active-duty service. But many Alabama veterans — including many National Guard and Reserve members — return home without military health care for the long term. For the 13,000 Alabama veterans and adult family members who have no military health insurance and can't afford private plans, the consequences can be dire.
Returning to civilian life can be challenging enough without the added burden of being uninsured. Alabama can show its respect for veterans by giving them the health security they need.
IN FOCUS
Rural Alabamians in the health coverage gap
Almost 65,000 rural Alabamians are caught in the health coverage gap, including nearly 4,000 farmers and farm workers. Inadequate health care funding is fraying Alabama's rural hospital network.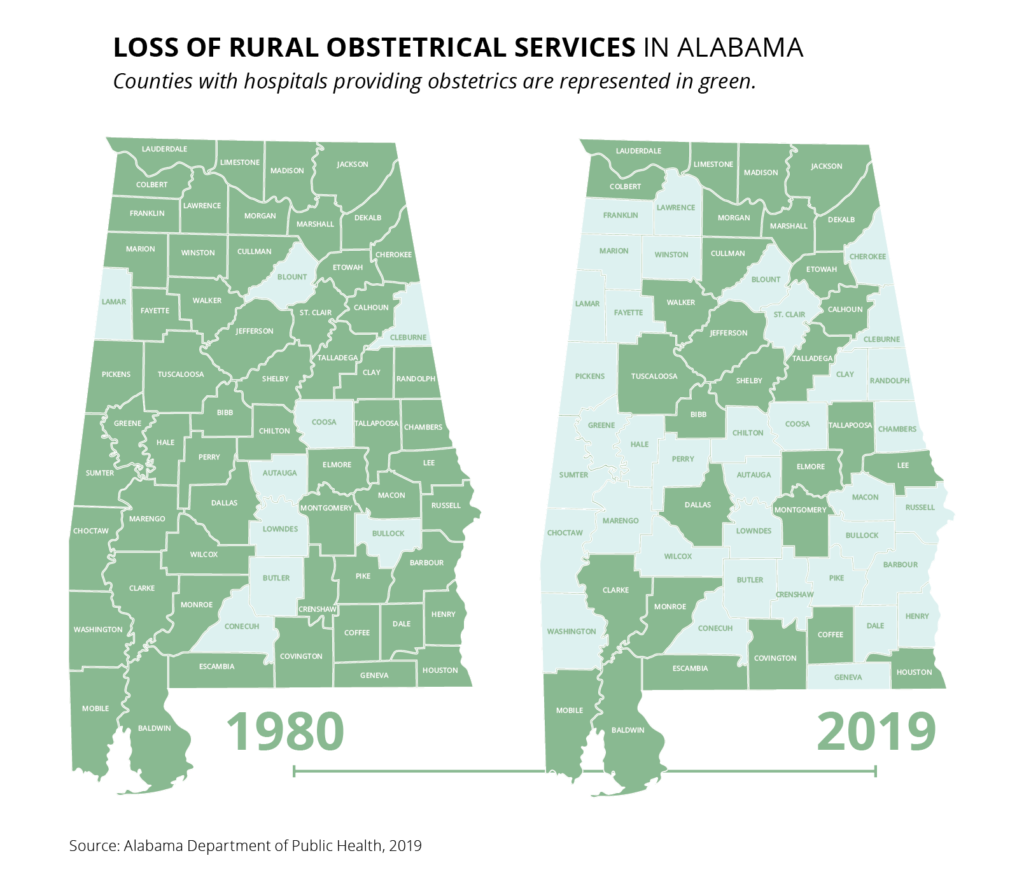 "Rural hospitals in states that increased Medicaid eligibility and enrollment experienced fewer closures," a 2018 report by the U.S. Government Accountability Office found. Alabama has lost obstetrical services in 29 counties since 1980. Expanding health coverage would protect Alabama's rural families, hospitals and communities.
---