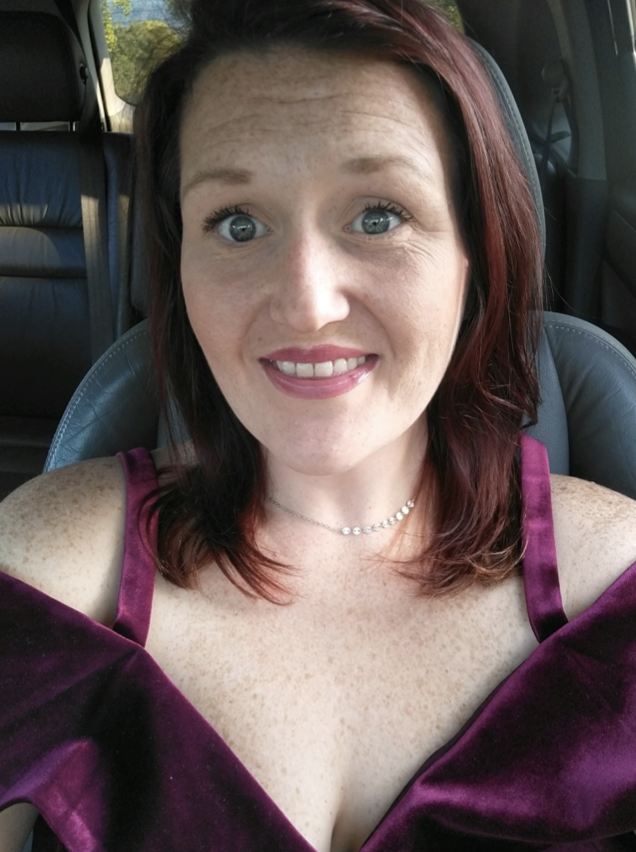 When I first met Katie Franklin, she was juggling requests from three guests at the same time.
I've been visiting Nail World II, right outside Birmingham, for nearly 20 years, but this visit was different. Someone new was greeting me at the door.
Katie is a presence who is not easily forgotten. I learned she was the new salon manager. Honestly, it felt like she was right at home.
She made greeting 25 to 30 customers an hour look easy. Her maternal aura and gregarious nature shone bright through all the hustle and bustle.
It was Homecoming Week for many high schools in the Over the Mountain suburbs of Birmingham. Her salon's clients were stacked back to back for several days in preparation for the big games and dances. And this was on top of the steady stream of walk-ins like me.
"I mean, I'm here all day, every day," she said. "There's no days off for me."
Working full time but still uninsured
Katie is a mother of two who lives in Morris, about 20 miles north of Birmingham. She recently earned her license as a nail technician. A natural extrovert, she soon became a supervisor in one of metro Birmingham's busiest nail salons.
"I needed a new start. I'm good at it and I get to help people, which is what I love," Katie said with an infectious grin. "It's my passion. If I can make someone feel better, then it's all worth it."
We exchanged numbers, and over the next month, she shared her story with me.
Katie is one of more than 220,000 Alabamians in the state's health coverage gap. Like all of them, she cannot afford private health insurance but is ineligible for Medicaid coverage.
Katie is a single mom, working to take care of two teenagers as well as her parents. Both of her children are eligible for health care through ALL Kids, the Children's Health Insurance Program (CHIP) in Alabama. But since she earns about $2,000 a month, she's left in a lurch.
Even though Katie works full-time hours, she doesn't receive benefits like health insurance. Caretakers like her only qualify for Alabama Medicaid if their income is less than 18% of the federal poverty line. For a family of three, that amount is just $4,145 a year.
"I don't know who makes these numbers, but I'm not rich. Suddenly earning $1,000 every two weeks doesn't mean I can afford hundreds of dollars a month for health insurance," Katie said about Alabama's stringent Medicaid income eligibility guidelines.
'Imagine the difference this would make'
When Katie needs medical care, she puts off doctor's visits and treats at home. But sometimes, it's not enough. That's when she goes where many other uninsured folks around Birmingham end up: UAB's emergency room.
"I try not to go unless I absolutely have to," she said.
Katie said she wishes there were more options for patients paying out of pocket.
She has been to urgent care centers before but dreads the bills that arrive weeks later in the mail.
"I actually spent my COVID stimulus check paying off medical debt," she said. "I hate debt, and I'm not the kind of person who doesn't pay my bills."
Katie said Alabama's leaders have to do more to support those in need of health care and coverage.
"Someone's got to do something for working folks," she said. "I feel like the middle class doesn't get any of the help that these big companies get."
She said Medicaid isn't perfect, but just knowing her kids can see a doctor without her having to sacrifice money for bills or groceries is a big relief. Katie said she hopes Gov. Kay Ivey will expand Medicaid sooner rather than later.
"If all it takes is a stroke of a pen, then I'm all for it," Katie said. "Imagine the difference this would make for small businesses like mine, struggling to make ends meet."
About Alabama Arise and Cover Alabama
Whit Sides is the Cover Alabama storyteller for Alabama Arise, a statewide, member-led organization advancing public policies to improve the lives of Alabamians who are marginalized by poverty. Arise's membership includes faith-based, community, nonprofit and civic groups, grassroots leaders and individuals from across Alabama. Email: whit@alarise.org.
Arise is a founding member of the Cover Alabama coalition. Cover Alabama is a nonpartisan alliance of advocacy groups, businesses, community organizations, consumer groups, health care providers and religious congregations advocating for Alabama to provide quality, affordable health coverage to its residents and implement a sustainable health care system.