Where are we now?
More than 800,000 job losses in the first eight months of the pandemic caused Alabamians severe economic damage and heightened insecurity. Thousands of Alabamians face potential eviction and homelessness as a result of the pandemic. And unfortunately, the state's recent scattershot approach to eviction policy has resulted in inconsistent protection for renters across Alabama.
Gov. Kay Ivey's initial eviction emergency order provided broad protections against eviction, directing all law enforcement personnel to cease "enforcement of any order that would result in the displacement of a person from his or her place of residence."[1]
This proclamation faced immediate attempts to chip away its broad protections. A second emergency proclamation on May 8 limited the protections significantly by allowing evictions for all reasons except nonpayment of rent specifically.[2] This modification was a major limitation that cut against the original order's basic purpose: to reduce health risks to Alabamians by preventing homelessness and forced moves into crowded group housing settings with many other people.
Further, allowing evictions for all reasons except nonpayment allowed landlords to put people on the streets for reasons unrelated to public safety, even though the stated reason for limiting protections was to ensure public safety. For example, a person could be evicted for allowing family members not named on the lease to move in after those family members had themselves lost housing.
State eviction safeguards gone; housing instability remains
The near-shutdown of state courts in early spring 2020 greatly slowed the pace of eviction proceedings for months in Alabama.[3] But administrative difficulties are not a reliable brake on policies designed to punish poverty. And worse, Ivey's eviction protection order expired in June, leaving no state-level eviction protections in place thereafter.[4]
Alabamians have high rates of housing instability. As recently as the week before Thanksgiving, nearly 13% of Alabamians who responded to the Household Pulse Survey said they either missed their previous rent or mortgage payment or had little confidence they would make their next payment.[5]
How did we get here?
Housing costs are a heightened burden for Alabamians with low incomes even in more normal times. Full-time work at the minimum wage is insufficient to afford a two-bedroom apartment anywhere in the state.[6] A minimum-wage worker would need to work 12 hours a day, seven days a week to afford such an apartment.
Alabama's shortage of affordable housing causes significant harm for tens of thousands of state residents. The state lacks nearly 80,000 affordable homes for people with extremely low incomes, defined as 30% of area median income or lower.[7] More than three in four of these Alabamians are seniors, people with disabilities and/or in the workforce.[8]
Long-term failure to invest in affordable housing has brought Alabama to this point. The state has a mechanism, created in 2012, to address the housing shortage: the Alabama Housing Trust Fund (AHTF).[9] But the Legislature has never appropriated funding for the AHTF. During the pandemic-shortened 2020 regular session, a bill to fund the AHTF through a small increase in the mortgage recording fee for housing purchases advanced out of committee. But the Legislature adjourned without passing the bill.
What should we do now?
Alabama can take steps to fix this policy shortcoming quickly. And addressing the state's housing shortage would bring significant benefits. State investment in affordable housing would create jobs with good wages. Construction workers in Alabama make about $43,000 per year, just $5,000 short of the median household wage.[10]
Even though the federal moratorium on many evictions has been extended through March 2021,[11] a state-level eviction moratorium is still needed to ensure the well-being of thousands of Alabamians. The Centers for Disease Control and Prevention (CDC) eviction moratorium requires renters to file paperwork with their landlords attesting to their inability to pay because of COVID-19. This requirement is readily abusable by unscrupulous landlords, who could make themselves unavailable for service and assert failure to provide notice. Those landlords also could falsely claim not to have received the notice.
A blanket state eviction moratorium (with an exception for people posing serious danger to others) would be a better solution. It would avoid an administrative burden on renters already experiencing financial hardship. And it would prevent rental companies from potentially abusing the CDC's notice requirement.
A policy path to keep Alabamians housed
To ensure everyone has a place to call home during the pandemic and beyond, Alabama should:
Reinstitute eviction protections for the duration of the pandemic for all people who are not a danger to others.
Provide direct housing subsidies to renters impacted by COVID-19. This assistance would help people remain in their homes and help smaller landlords cover their mortgages and other expenses.
Provide adequate appropriations to support affordable housing in Alabama. The state should dedicate a substantial source of funding, such as the recently proposed increase in the mortgage recording fee, to providing affordable housing. At current housing prices, a mortgage recording fee increase of just 15 cents per $100 financed would provide more than $14 million yearly toward addressing the housing needs of Alabamians.
Halt utility cutoffs and begin reporting data on shutoffs for nonpayment. Cutting off water and power to people during a pandemic because of nonpayment is cruel and counterproductive. These cutoffs increase human suffering and limit people's ability to protect themselves against the spread of coronavirus. Alabama needs to collect more data about the scope of these shutoffs and craft policies to make them less prevalent.
---
The State of Working Alabama 2021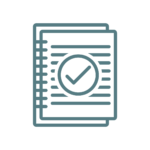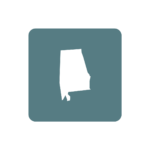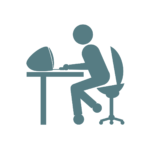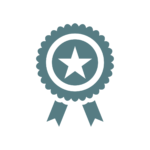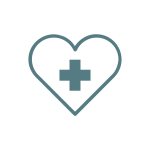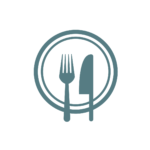 ---
Footnotes
[1] State of Alabama, Proclamation by the Governor (April 3, 2020), https://www.alabamapublichealth.gov/legal/assets/proclamation-covid19-040320.pdf.
[2] State of Alabama, Proclamation by the Governor (May 8, 2020), https://www.alabamapublichealth.gov/legal/assets/soe-covid19-various-050820.pdf.
[3] Supreme Court of Alabama, Administrative Order Suspending All In-Person Court Proceedings for the Next Thirty Days (March 13, 2020), https://www.alacourt.gov/docs/COV-19%20order%20FINAL.pdf.
[4] Moriah Mason, "The federal eviction moratorium has been extended, but is it enough?," Alabama Political Reporter (Jan. 28, 2021), https://www.alreporter.com/2021/01/28/the-federal-eviction-moratorium-has-been-extended-but-is-it-enough.
[5] Alabama Arise analysis of U.S. Census Bureau, Week 19 Household Pulse Survey: Nov. 11 – Nov. 23, https://www.census.gov/data/tables/2020/demo/hhp/hhp19.html.
[6] National Low Income Housing Coalition, Out of Reach 2020, Alabama data sheet, https://reports.nlihc.org/sites/default/files/oor/files/reports/state/AL-2020-OOR.pdf.
[7] National Low Income Housing Coalition, Housing Needs by State – Alabama (2020), https://nlihc.org/housing-needs-by-state/alabama.
[8] Ibid.
[9] Carol Gundlach, "Home at last: The Alabama Housing Trust Fund (2015 update)," Alabama Arise (Nov. 3, 2015), https://www.alarise.org/resources/home-at-last-the-alabama-housing-trust-fund-2015-update.
[10] Bureau of Labor Statistics, Occupational Employment Statistics, May 2019 State Occupational Employment and Wage Estimates – Alabama (March 31, 2020), https://www.bls.gov/oes/current/oes_al.htm.
[11] Mason, supra note 4.