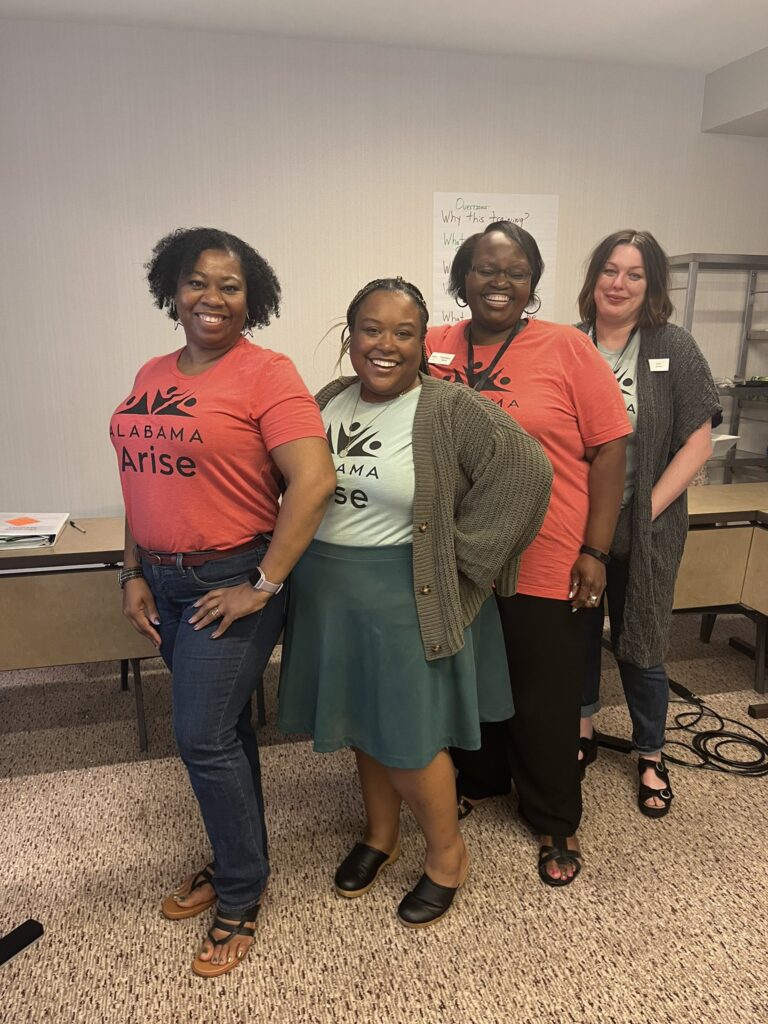 Six Black women from Alabama's Black Belt region assembled In a meeting room at downtown Birmingham's Westin Hotel on Aug. 26-28 for a weekend of intense and insightful advocacy training. The weekend served as this cohort's introduction to both each other and the material they'll be learning. And Alabama Arise had the privilege of being part of the event.
Arise health policy advocate Jennifer Harris will spend the next few months guiding these incredible women through various training sessions through a partnership with the Southern Rural Black Women's Initiative for Economic and Social Justice (SRBWI) and Human Rights Watch (HRW). These women have been tasked with reducing rates of cervical cancer in their communities, and they are up to the challenge.
The scope of the challenge
Why the focus on cervical cancer? Consider these sobering statistics:
Black women die of cervical cancer at 1.5 times the rate of white women in the United States.
In Alabama, Black women die of cervical cancer at nearly twice the rate of white women.
With the HPV vaccine, cervical cancer is nearly entirely preventable.
The Black Belt region is especially hard hit due to lack of access to health care.
"Research is clear on the best possible outcomes in ideal situations. But the reality is far from ideal for many women in rural Alabama," Jennifer said. "Less access to health care, the need for more preventive education, and barriers such as a lack of transportation increase these health disparities for too many families.
"Working with the advocates, I see women who are passionate about their communities. They are ready to use the best tools available to change this bleak narrative. I was fortunate to facilitate this training and help them identify their personal and collective voices, share their knowledge of resources, and envision better health outcomes in their community through their personal advocate lens."
Crash courses and lessons from history
I was lucky to meet these women, learn a little about Alabama's history and work with my colleagues in creating a helpful curriculum for the weekend. Arise executive director Robyn Hyden charged right into advocacy training on that Friday morning. Her sessions described the role of advocates, how to talk to legislators and how to get bills passed into law. Jennifer took over in the afternoon, giving a crash course on Medicaid, Medicare and the U.S. health care system.
The cohort joined the rest of SRBWI's conference attendees for dinner that evening. Over a warm meal, I was able to chat with current coworkers, former board members and longtime Alabama activists.
Then the audience was honored to hear from Rev. Carolyn McKinstry. McKinstry, an original SRBWI member, was working as a secretary at Birmingham's 16th Street Baptist Church when it was bombed on Sept. 15, 1963, killing four young Black girls. She's spent much of her life as an advocate and historian to ensure the world doesn't forget the abominations that Alabama faced during that time.
McKinstry kindly shared her story with us. She told us about that fateful day, but also the days beyond it. She described a Birmingham terrorized by racial violence and how that trauma continues to affect her and other survivors to this day. But she also described the resilience, intelligence and power that arose from communities into a movement for justice and equity.
McKinstry is only a few years older than my mother. That's a harsh reminder of just how recent these atrocities are. And it's a reminder of how much work remains to reform institutions and policies that continue to fuel racial disparities.
Shifting power and lifting barriers
The cohort reconvened on Saturday morning, when Arise organizing director Presdelane Harris (no relation to Jennifer) started off the morning with a session on communication styles and building relationships. I followed up with a session on coalition building. During lunch, researchers from both SRBWI and HRW gave a presentation on the heart of this cohort's formation: cervical cancer in Black women in the South.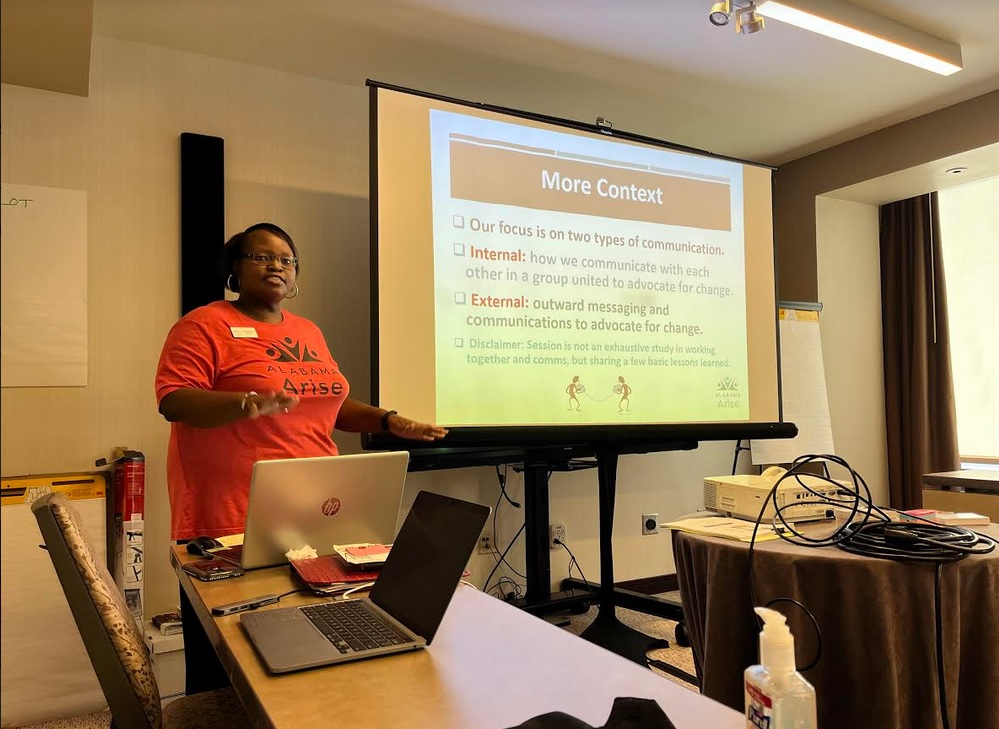 This group of women will act as community researchers and liaisons. They will promote the HPV vaccine, advocate for patients trying to access health care and dispel myths around cervical cancer. It's a daunting task for sure, but throughout the training, it became clear they were up to it.
After lunch, I led a session on engaging with the media for advocacy work. Then Arise story collection coordinator Whit Sides gave a heartfelt presentation on sharing your own story and collecting stories from others.
The SRBWI conference and the Black Belt cohort training were an incredible opportunity to see some of the often invisible organizing and community-building work that is happening across Alabama. People long neglected by institutions and lawmakers are finding creative ways to take care of themselves and their communities. And Arise is committed to working alongside them to amplify their voices and lift policy barriers standing in their way.