Alabama has taken an important first step toward untaxing groceries. HB 479 took effect Sept. 1, reducing the state sales tax on groceries from 4% to 3%. The law will reduce the tax by another percentage point as soon as September 2024, as long as Education Trust Fund (ETF) revenues grow by at least 3.5% over the previous year. This policy change will help families keep food on the table and ease financial strain for Alabamians with low incomes.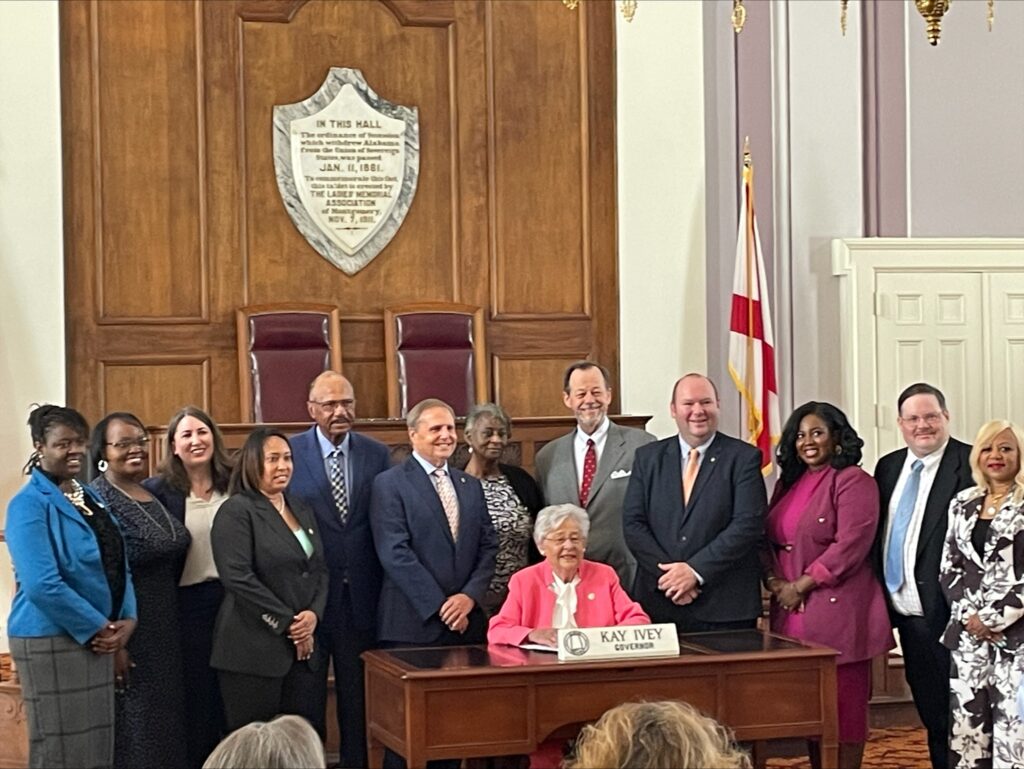 The law's enactment came after decades of persistent advocacy by Alabama Arise members. Several Arise staff members celebrated at a ceremonial bill signing July 20 at the State Capitol in Montgomery. Numerous legislative champions also attended the event, including Sen. Andrew Jones, R-Centre; Reps. Danny Garrett, R-Trussville, and Penni McClammy, D-Montgomery; and former Rep. John Knight, D-Montgomery.
Arise remains committed to eliminating the rest of the state grocery tax responsibly and sustainably. Those efforts will include working with policymakers to protect ETF funding by closing tax loopholes skewed in favor of wealthy households and highly profitable corporations.